Gary A. Thompson, MD
"My 30 years plus path in the profession of medicine has educated me through experiences, research, and observation. I feel and see the impact of lifestyle on health. By adopting a healthier lifestyle, surgery and medications may not be necessary and we will have shifted an American paradigm. By sharing potential issues with medications and surgeries, you and I come to a partnership decision on the path to take."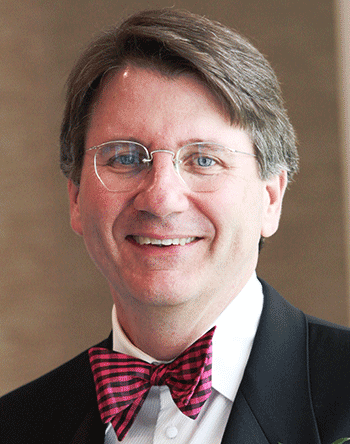 Dr. Gary Thompson was born at Saint Luke's Hospital on the Plaza in 1957, and has dedicated his service to the greater Kansas City community in the field of family medicine. Recognizing that each patient brings their own unique history, goals and expectations, Dr. Thompson's personal motto for patient care is to provide comprehensive health care to each individual focusing on all aspects of our health: physical, mental, emotional.
After graduating from University of Kansas in Lawrence, Kansas, Dr. Thompson then completed his medical degree at the University of Kansas School of Medicine and received his residency training at Trinity Lutheran Hospital in Kansas City, Missouri. After passing his boards, he joined an established private practice in Gladstone, Missouri in 1989, where he developed his patient practice. In 2000, Dr. Thompson returned to St. Luke's on the Plaza to serve as Medical Director of St. Luke's Family Medicine and the hospital's Blood Management program. In this role, Dr. Thompson both served his patient population, and led the hospital family medicine clinic's operations.
In 2009, Dr. Thompson opened the doors to Midtown Family Medicine in Kansas City, Missouri in the role of senior physician and CEO, and has retained his hospital privileges at St. Lukes. He created Midtown Family Medicine with the vision of a patient healthcare experience in which he can devote the time and focus essential to ensuring that each patient is treated with respect, with compassion and as a partner.
Dr. Thompson also serves as UMKC adjunct Professor of Medicine, overseeing medical students, and offering them practical, real world medical practice experience and support. Dr. Thompson has a 15 year clinical practice in the area of Blood Management. His broad knowledge in providing care and support to patients of all ages and his experience in critical care, are important foundations for his practice in Family Medicine and his patient base.
Dr. Thompson is honored to have been recognized as one of Kansas City's SuperDocs, each year, (including this year), since 2007. In addition to his practice, Dr. Thompson serves on the Jackson County Mental Levy Board, co-chairing its Education and Planning Committee and as an active member of its Cultural Competency Advisory Council. He is also a founding member of the Society for the Advancement of Blood Management. Dr. Thompson is married and has one daughter. He enjoys spending time with his wife and daughter, exercise, fly fishing, walks, cooking and superhero movies.
Patient Centered Medical Home
Midtown Family Medicine is on the road to becoming your Patient Centered Medical Home. To learn more about how our status as a Patient Centered Medical Home will benefit you, please visit our Patient Centered Medical Home webpage, by clicking here.