Sydney Sigler, APN
Sydney received a Bachelor of Journalism from the University of Kansas in 1989. After two years of public relations work for local Kansas City companies, she decided to switch professional gears and received her undergraduate in nursing from KU in 1995. She practiced for 18 years at Saint Luke's Hospital in a variety of settings: pediatrics, resident's multispecialty clinic, emergency services and preoperative holding. In 2014, she then received her Master of Science in Nursing from the University of Missouri-Kansas City where she earned her board certification as a family nurse practitioner. As an NP, Sydney has worked with the refugee and underserved populations at Samuel U. Rodgers Health Center in northeast Kansas City as well as practicing briefly in the specialties of gastroenterology and eating disorders.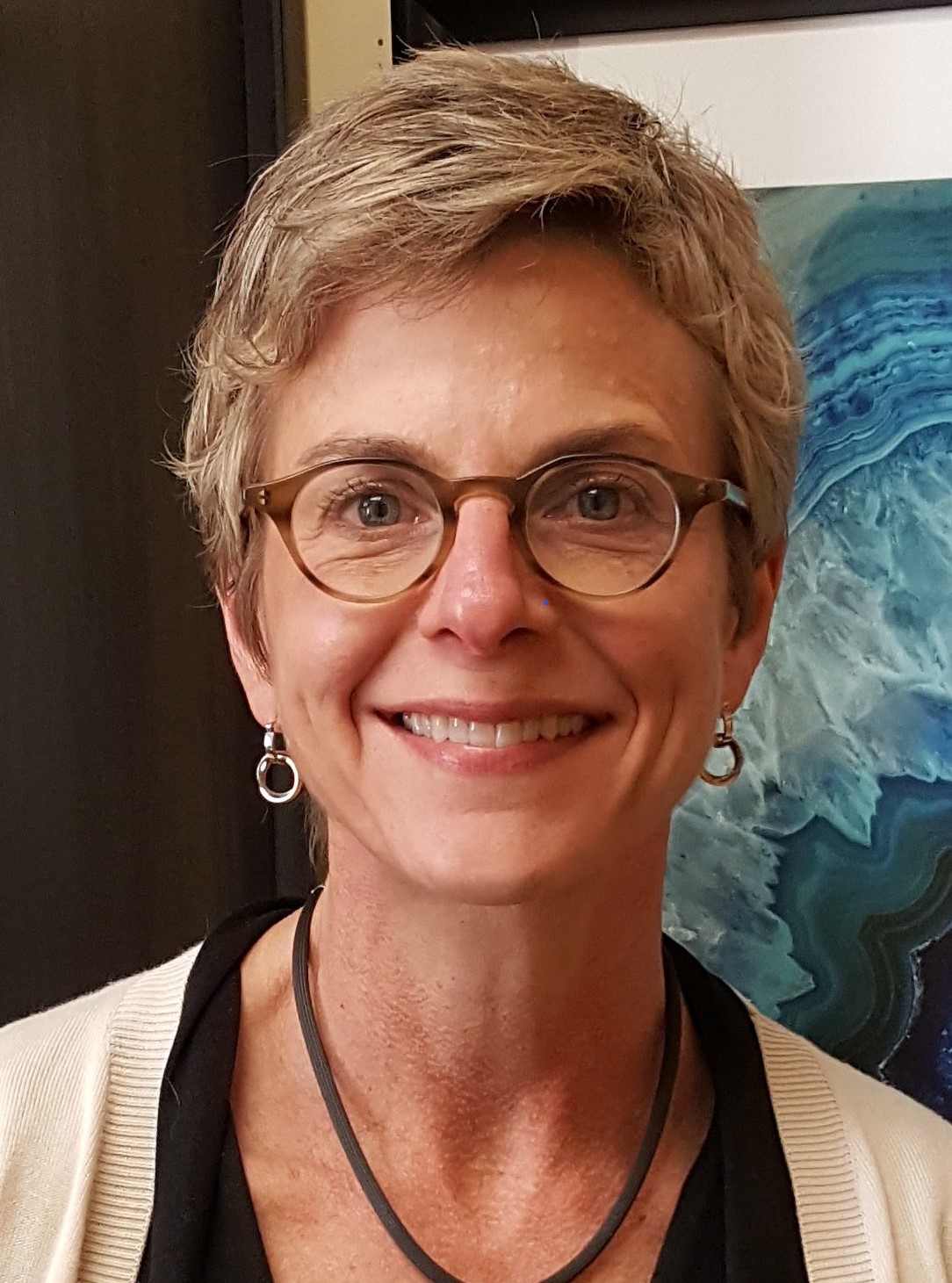 Syd's personal philosophy of health care delivery is based on the premise that health is less about being absent from disease and dysfunction and more about perception of health and wellness-living life with maximum vitality and meaning. She believes strongly in health promotion and disease prevention in the form of developing healthy everyday habits that positively impact one's overall quality of life. Empowering her patients with knowledge, tools, and motivation uniquely useful to individual needs and beliefs is central to her goal as a health care provider.
Sydney enjoys spending time with her four daughters, as much as their busy lives allow. She has had a life-long dedication to physical exercise, inspired by the runs she and her father used to take when she was a girl, and happily works out most mornings. Those for whom she cooks attest to her ability to create very tasty meals from a nearly empty refrigerator. She also loves to take her canines for walks-the cats typically join too-as well as get down and dirty in her sometimes unruly garden. At the end of the day, one of her favorite pastimes is stargazing fireside in the backyard with her special friend by her side.
Patient Centered Medical Home
Midtown Family Medicine is on the road to becoming your Patient Centered Medical Home. To learn more about how our status as a Patient Centered Medical Home will benefit you, please visit our Patient Centered Medical Home webpage, by clicking here.